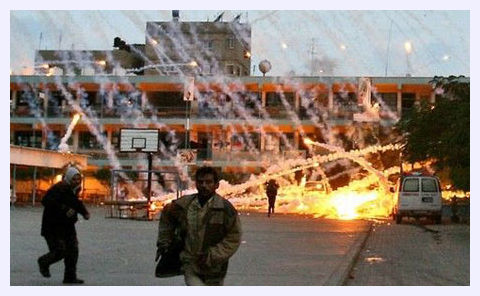 During Operation Cast Lead when the IDF rained white phosphorous down on civilians, they certainly did not object to the use of it, even though the Goldstone report took a different position. But now that two homemade missiles were fired into Israel and evidently white phosphorous was used in the missiles, stop the presses. How many people were killed inside Israel by the use of this weapon? 0 !!!!! How many civilians were killed/injured by white phosphorous when Israel deployed this monstrous weapon against a defenseless civilian population? They are still doing a tally.
But articles like this will play right into the hands of the spin doctors and propagandists inside the US.
And at the end of this day the Israelis will have built more settlements on Palestinian land, demolished more Palestinian housing, will have discriminated against Arab Israelis, and not a bloody peep from the same media pundits.
It's so rotten I can't even remember what a clean smell is.